| | | |
| --- | --- | --- |
| | Attention | Topic was automatically imported from the old Question2Answer platform. |
| | Asked By | Pennycook |
I've created a simple text box, which consists of a NinePatchRect that automatically resizes based on its parent Label. I'd like to instantiate this text box multiple times in a VBoxContainer, and have each box grow to match the width of the largest text box in the list.
Current Behavior: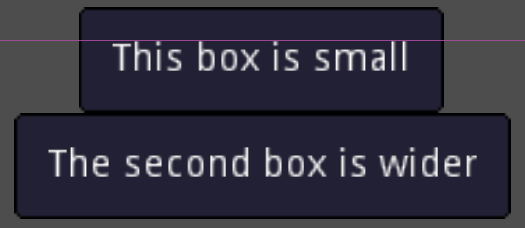 Desired Behavior: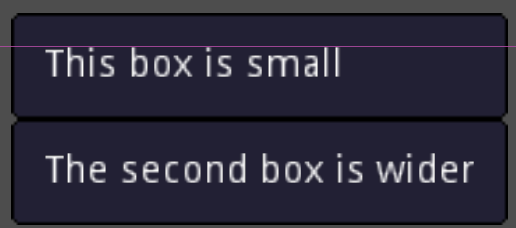 The only way I have found to do this so far is to attach a script that iterates over all of the labels to find the maximum width, and then set the minimum size of each label based on that value. It feels like there should be a solution to this using just containers and size flags, but I can't figure it out.
I've uploaded a simple example project here.