| | | |
| --- | --- | --- |
| | Attention | Topic was automatically imported from the old Question2Answer platform. |
| | Asked By | kitsune |
i have been trying all day to save and load data so that exiting the game does not take you back to level 1 by my code does not work anyone can help?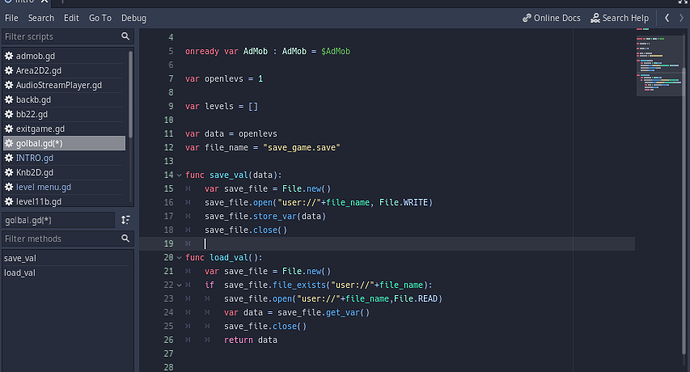 And what is this code supposed to do ? THere are two functions here, one saves integer to a file, another read it from file. There is no function to actually use loaded variable to update your openlevs var.
What should i in this case then?
kitsune | 2022-01-07 10:49
How do make a function that loads the data?
kitsune | 2022-01-07 12:52